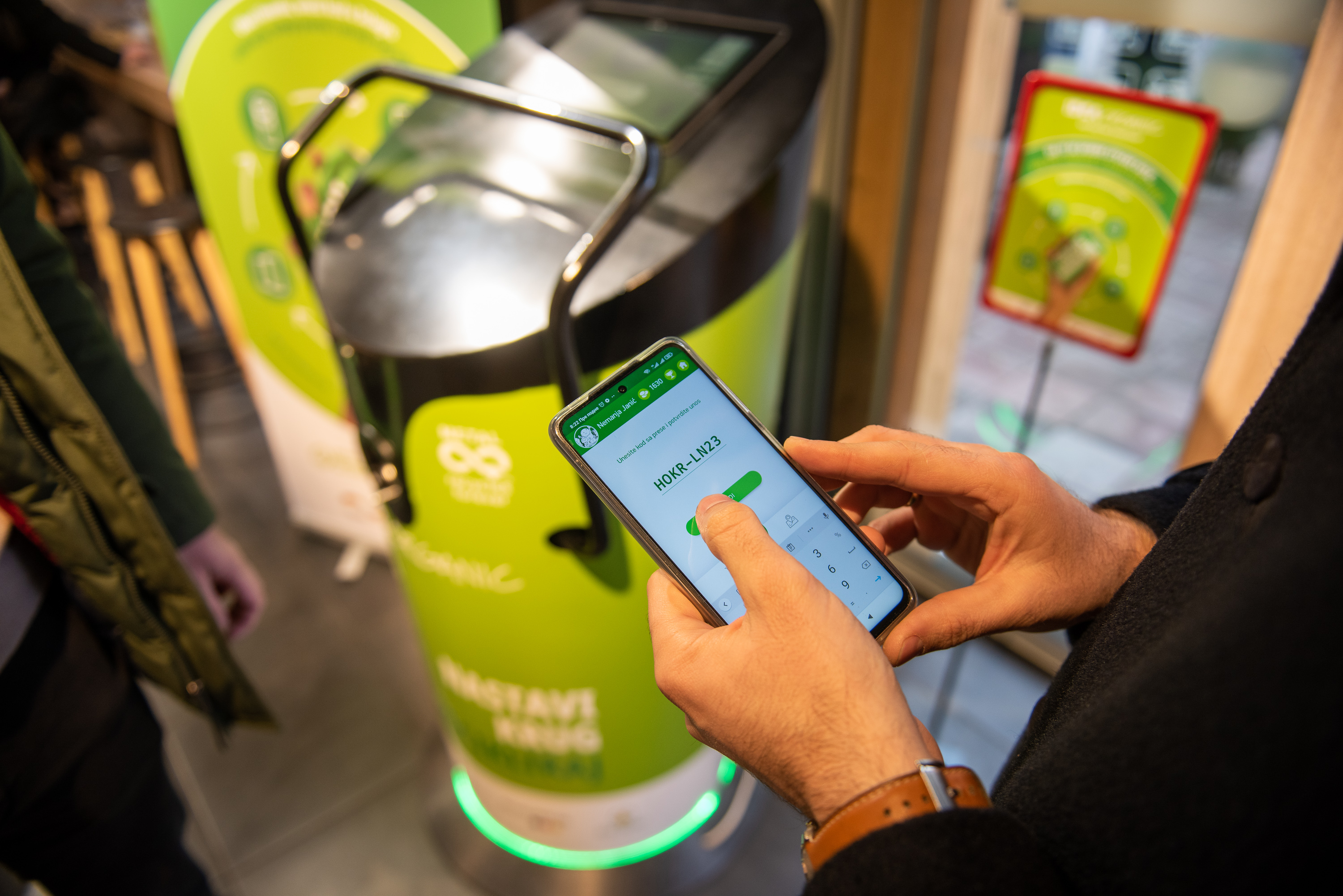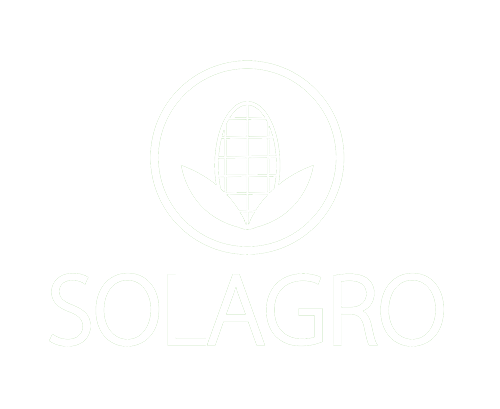 We create solutions for recycling systems around the globe!
About us
We are a smart city startup from Serbia that creates digital solutions for beverage packs recycling.
One of the main objectives of Solagro is to implement new technologies into the process of recycling making it easy, stimulating, available and cost-efficient. The company was founded by two young entrepreneurs who worked in the field of green technologies and IT, with deep expertise both in software and hardware development.
For the past 4 years, our team has built various recycling solutions, ranging from mechanical crushers all the way to smart recycling systems, remelting machines, and gaming platforms for education.
We became the first startup from the Balkan region that integrated its recycling system into retail loyalty programs in Mercator S supermarkets.
So far, we sold more than 400 devices, did over 50 brand campaigns, implemented our smart recycling system on 35+ festivals, and collected more than 400 tons of beverage waste.
We have more than 30 satisfied clients in 9 countries, some of which are the world's biggest beverage brands.
These are some of our clients:
Smart crushers:
Smart crushers are interactive crushing machines for collecting and compressing different types of beverage waste: cans, PET bottles, cartons, and glass bottles. All our machines are equipped with systems for packaging recognition, loyalty/payout features, fullness level detection, and packaging data collection. Depending on the clients' needs, our devices can connect to a mobile app, integrate into different types of loyalty programs, or work as stand-alone clients. We offer a wide range of models and shapes to match different types of activation on which devices are installed: small stores, supermarkets, gas stations, pedestrian zones, festivals, and events.
Smart Recycling system
Our smart recycling system is made out of smart crushers and a mobile app! It motivates people to recycle more, provides additional value to the brands, and saves time and money for the recycling companies.

We introduced gamification into the process as our system awards users for every can or bottle they recycle.

Depending on the needs, the system can be used in different types of loyalty programs, voluntary deposit schemes, or reward-based systems.

Brand activation devices
Following our clients' needs over the years we developed a special product line: brand activation devices. Those are digital gamified machines for beverage packs collection, suitable for dedicated brand campaigns and CSR activities on different types of events and festivals. Available in multiple forms and shapes with a customizable feature set.
Remelting Machine
In can recycling, there is one sentence: "From a can to a can in just 60 days". With our remelting machine (non-industrial can smelter intended for artistic performance) we introduced a new one: "From a can to a completely new aluminum product in less than two hours"! This spectacular performance promotes metal recycling and its positive impact on the eco-stability of our planet. The endless recyclability is the central topic of events that we organize for brands.
Solagro Crush Man
Waste is everywhere… Recycling rates are very low… Evil CO2 has captured the city. Our ultimate goal is to eliminate pollution and make cities clean again! Solagro Crush-Man is the very first game that combines gameplay with actual recycling! Suitable for educational purposes, CRS activities, or dedicated brand campaigns.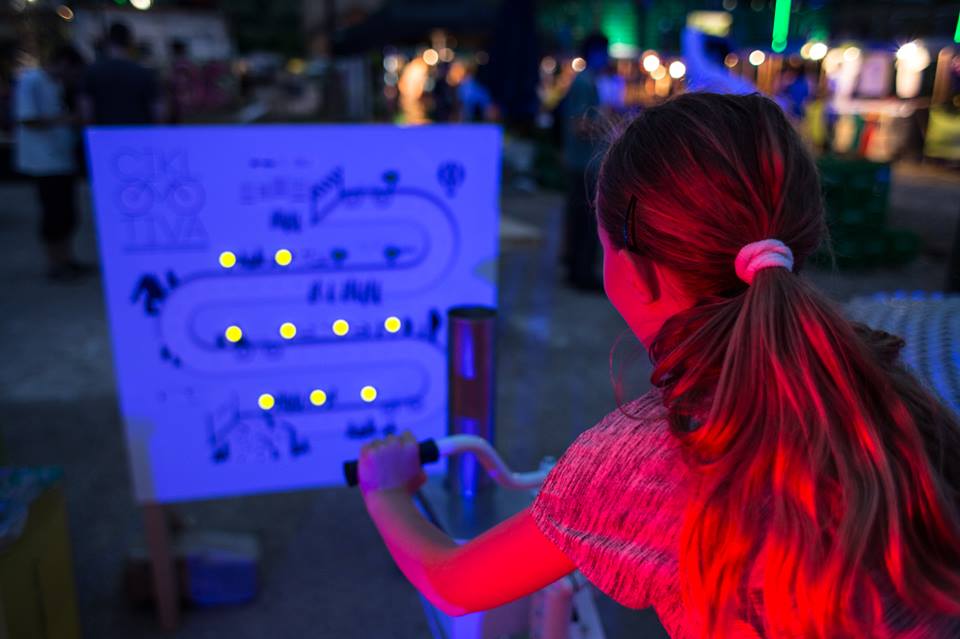 Clients in more than 9 countries
Participated in 38 music festivals
Recycled more than 400 tons of material
Helped more than 6000 students learned about process of recycling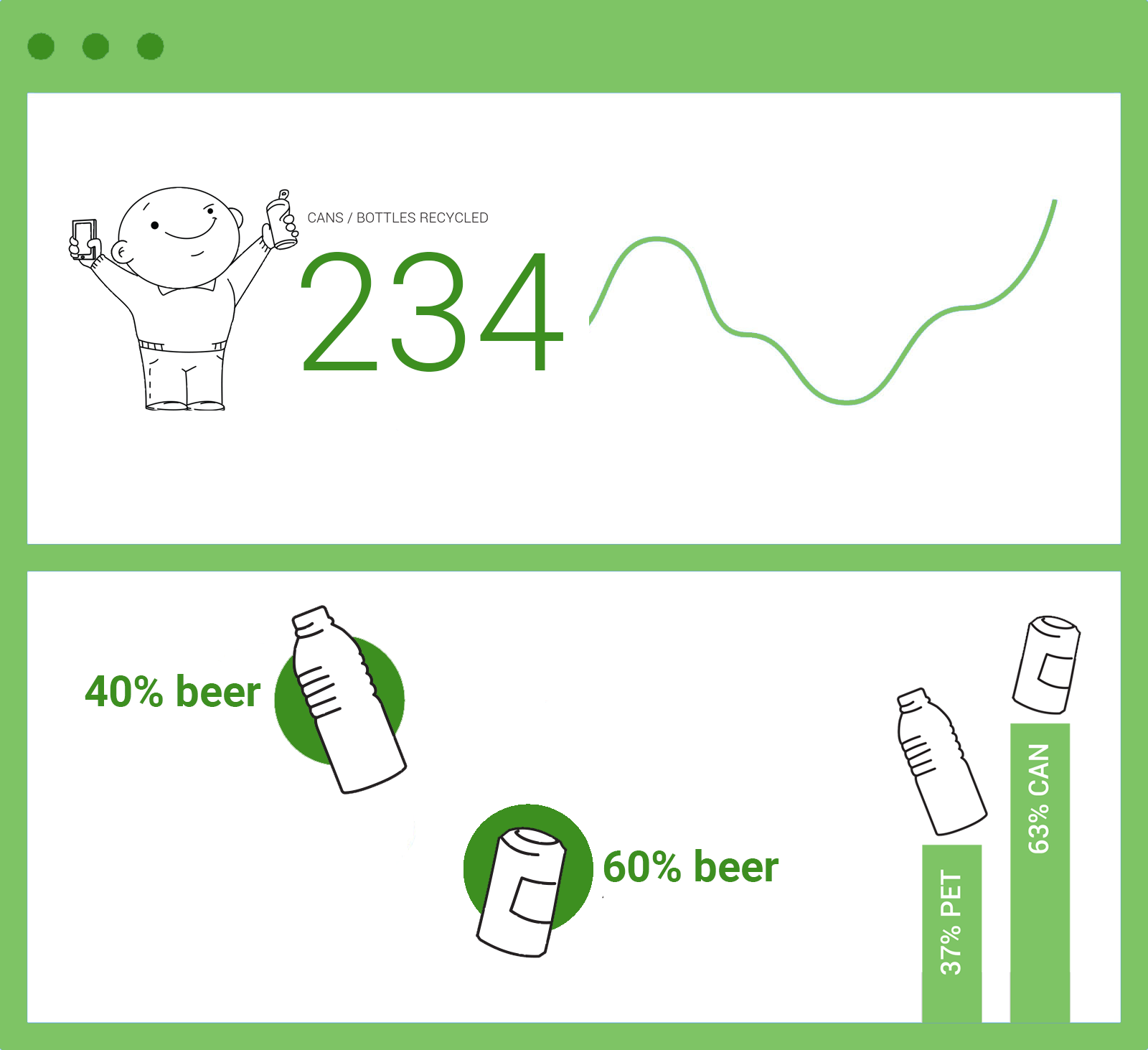 Analytics platform
Use analytics platform to get useful insights about crushers

Here are some of the analytics that platform provides:
• NOTICE IF THE CRUSHER IS FULL AND DOES IT NEED TO BE EMPTIED
• INFORMATION ON TECHNICAL FUNCTIONALITY OF THE CRUSHER
• NUMBER OF RECYCLED CANS
• NUMBER OF RECYCLED CANS PER USER
• NUMBER OF RECYCLED CANS PER GEO-LOCATION
• NUMBER OF CANS RECYCLED IN A CERTAIN TIME INTERVAL
• WEIGHT OF RECYCLED WASTE PER CRUSHER
• INFORMATION ABOUT THE USERS WHO ARE USING THE CRUSHER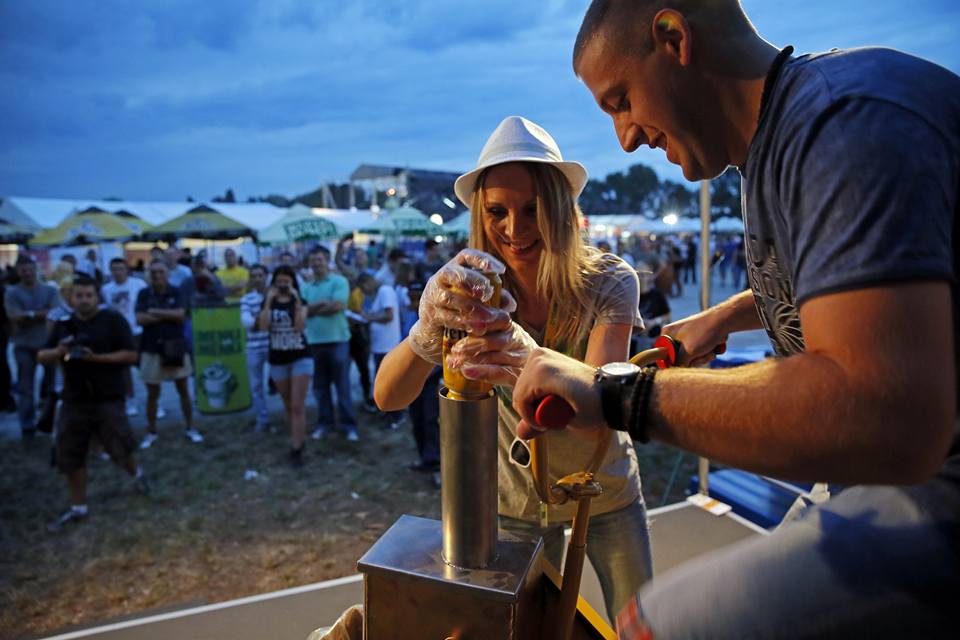 Mobile application

Through mobile app you can find location of the nearest crusher, inform yourself about recycling process, track a number of recycled cans and use special features for festivals and concerts.

In your account, you can exchange codes for points that can be used in different ways: rewards, discounts, etc.