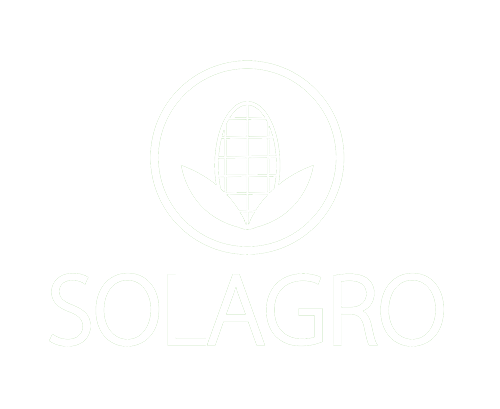 We create new solutions for recycling available to everyone!
About us
Our field of action is ecology and environmental protection.
We want every individual, company and institution to contribute to a greener world by recycling on an easy assessable way. For the past few years we have developed crushers for beverage cans and PET bottles, bicycle can crushers and smart recycling system made of smart crusher and mobile app. We are operating in seven countries where we have more than 30 satisfied clients.
Some of them are the biggest beverage brands in the world.
These are some of our clients
Solagro launched a smart recycling campaign in Belgrade powered by Green for Growth Fund (Technical Assistance Facility) and EU4energy.
Puphose of the campaign is set up our new gamified recycling system made of smart can crushers and mobile app on Belgrade's family festivals and events in 2019 in order to raise awareness about the possibilities of the new recycling system and about the importance of recycling. First event of the campaign was Belgrade Manifest, largest family festival in the region. Thaks to our Sponsors Green for Growth Fund and EU4Energy, we prepared some amazing rewards for the best recyclers such as Electric byke, City byke and 100 more.
Smart crushers
With shape of the can: Φ=60mm H=1250mm, they consist of a mechanism for crushing, tanker for collecting crushed cans or PET bottles, and body of the crusher used for placing advertisements. It is very easy to use. You only have to put the can into the crusher and pull the handle down. After pulling the handle down can is crushed and placed into the collector for the crushed cans.

Advertising on these crushers have already been well received as an innovation which combine ecology and modern marketing. Our crushers are intended for companies, local governments, shopping and tourist centers, cafes, restaurants as well as all other producers, users and distributors of aluminum packaging.

By using our crushers, you are reducing the volume of the cans by 80%, reducing the cost of transport and processing for recycling companies.By pre-sellecting, recycling becomes easier.
Placing smart crushers enrich the plazas and offices which raises environmental awareness among all our citizens.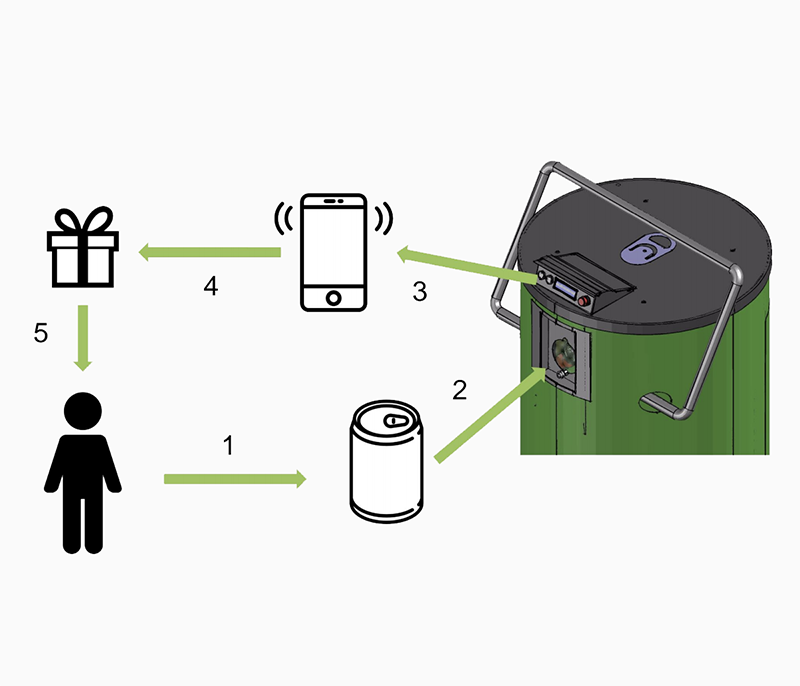 Smart recycling system
---
Smart recycling system motivates people to recycle more! By optimising this process crushers save time and money for the recycling companies. It is made of smart can crusher and mobile app. Smart can crusher is an interactive crushing machine made of galvanized steel sheet combined with inox steel. It is equipped with LCD display, motion and weather sensors, aluminum sensors and filling level sensors. It communicates with the people, guides them through recycling process and rewards them with codes for every can that they recycle. Collected data about the number of recycled cans along with the codes then sends to the mobile app. When full, crusher it notifies the authorities.
Bicycle can crusher
Bicycle can crusher is very similar to a stationary fitness bicycles. The difference is in mechanism for cans, which is integrated into the bike. To run it, you just need to fill the box on the top of the mechanism with the cans and turn the pedals. Bike can crush around 20 cans per a minute! It's very suitable for the education of the children and adults because it shows recycling process in attractive and interesting way. It can be used in schools, festivals and other events.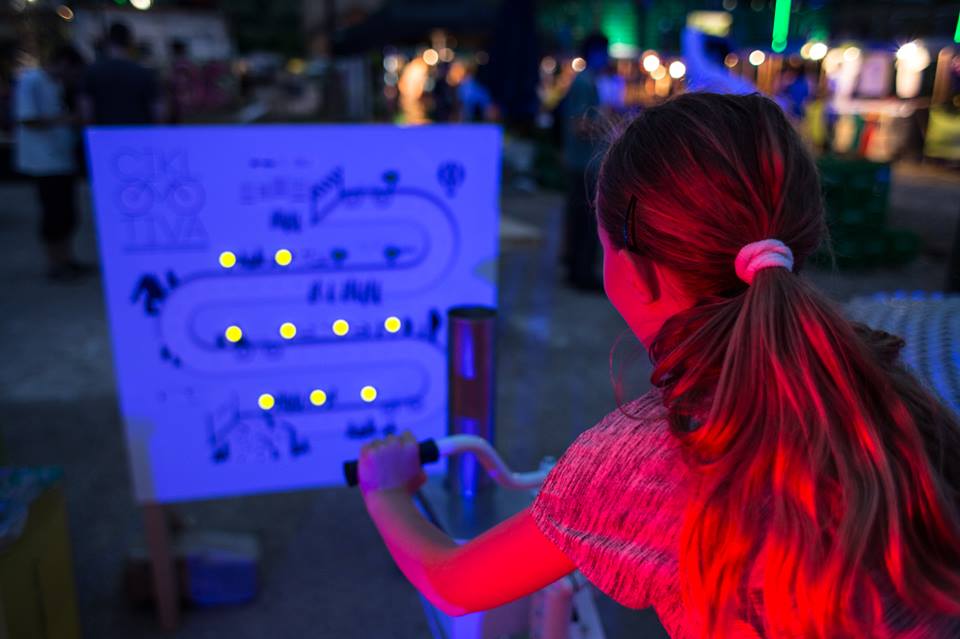 Clients in more than 5 countries
Participated in more than 10 music festivals
Recycled more than 200 ton of materials
Helped more than 3000 students learned about process of recycling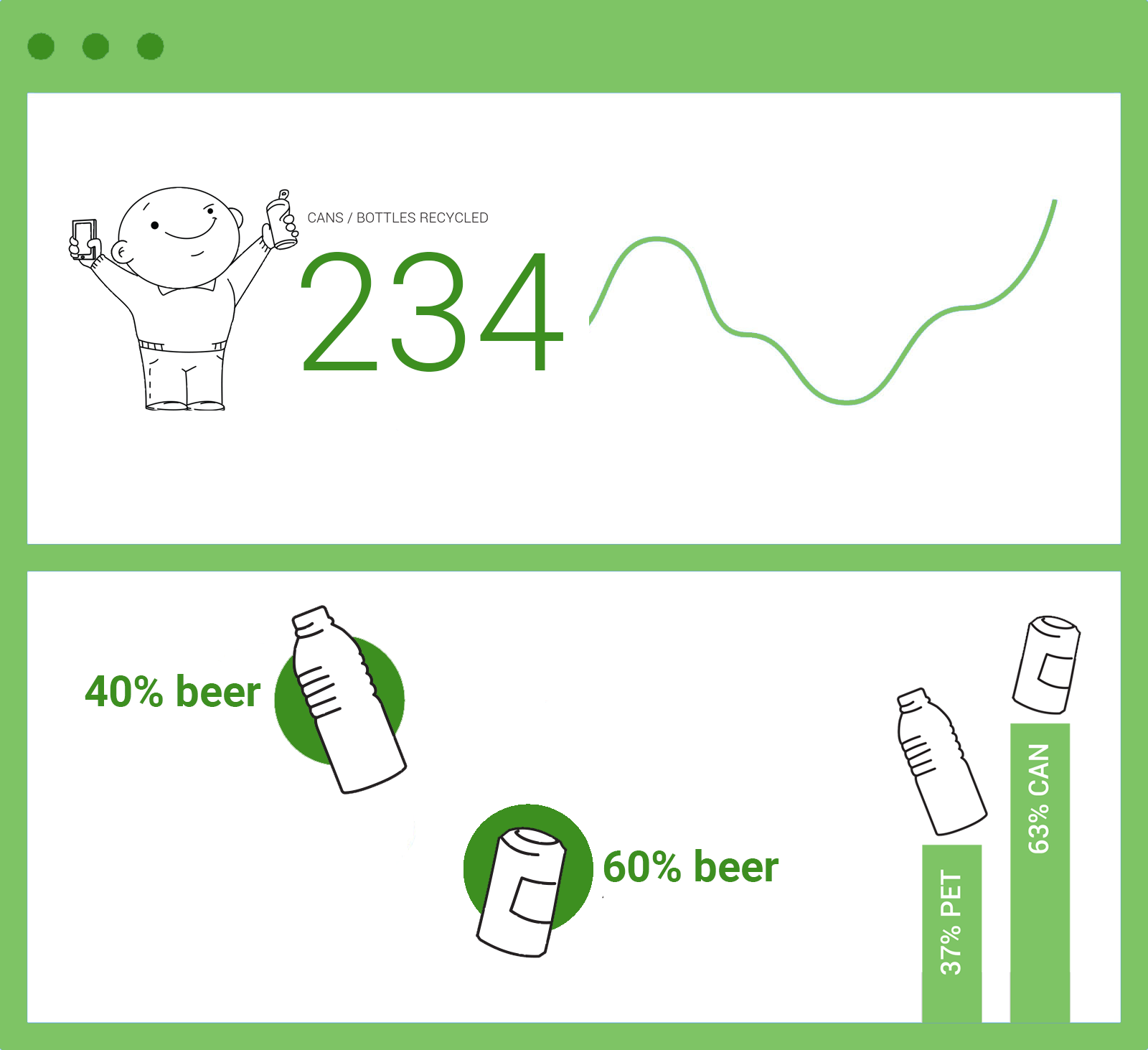 Analytics platform
Use analytics platform to get useful insights about crushers

Here are some of the analytics that platform provides:
• NOTICE IF THE CRUSHER IS FULL AND DOES IT NEED TO BE EMPTIED
• INFORMATION ON TECHNICAL FUNCTIONALITY OF THE CRUSHER
• NUMBER OF RECYCLED CANS
• NUMBER OF RECYCLED CANS PER USER
• NUMBER OF RECYCLED CANS PER GEO-LOCATION
• NUMBER OF CANS RECYCLED IN A CERTAIN TIME INTERVAL
• WEIGHT OF RECYCLED WASTE PER CRUSHER
• INFORMATION ABOUT THE USERS WHO ARE USING THE CRUSHER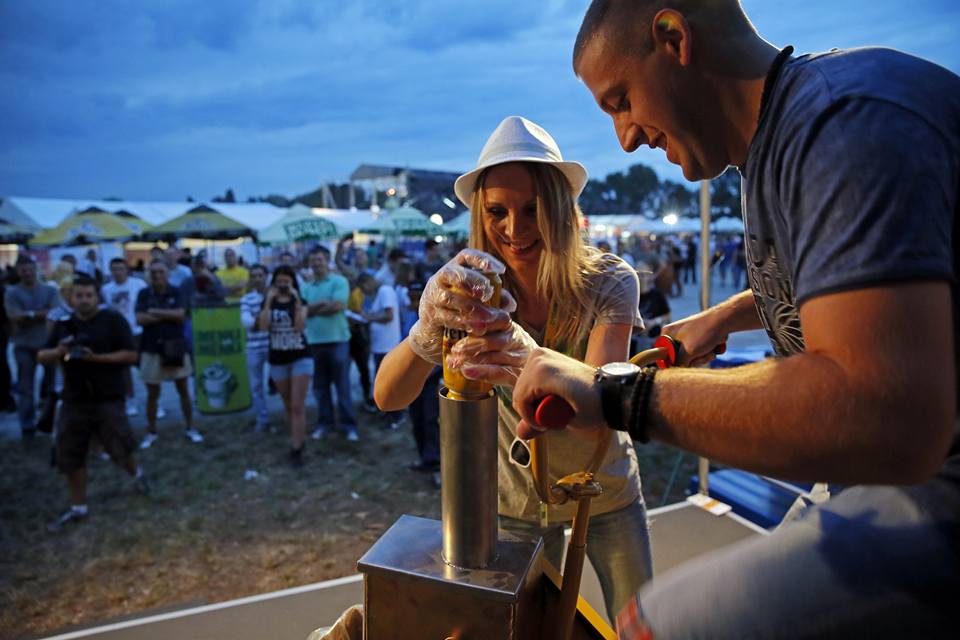 Mobile application

Through mobile app you can find location of the nearest crusher, inform yourself about recycling process, track a number of recycled cans and use special features for festivals and concerts.

In your account, you can exchange codes for points that can be used in different ways: rewards, discounts, etc.